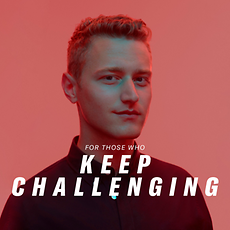 France, Boulogne Billancourt, Laundry & Home Care
Pilote de Flux Aval - Laundry & Home Care H/F
Henkel s'intéressent à ceux qui se dépassent ! En faites-vous partie ?
Chez Henkel, vous pouvez faire la différence et modeler votre carrière ! Vous êtes autonome rapidement et gérez vos propres projets dès le départ. Nos marques et technologies, uniques au monde, offrent de nombreuses opportunités pour participer à des expériences hors du commun, en accord avec vos valeurs. Vous avez l'esprit entrepreneurial et vous réinventez en permanence les schémas traditionnels ? Saisissez votre chance et rejoignez-nous pour construire ensemble le monde de demain !
Votre rôle
1) Réception et saisie dans SAP des commandes « complexes »
• Commandes de réassort ; Commandes promotionnelles
• Gestion des reliquats (selon accord client): ressaisie de commandes
2) Priorisation des commandes à exécuter par les prestataires
3) Gestion des litiges avec les clients en interface avec le SSC Bratislava
4) Gestion des demandes d'informations (clients, commerciaux, …)
5) Gestion des réclamations clients en interface avec le SSC Bratislava pour :
• Les problèmes de livraison ; Les conditions commerciales appliquées ; Les pénalités
6) Participation aux réunions avec les clients (par ex sur taux de service / litiges/ Pénalités)
7) Contrôle de la cascade tarifaire :
• Vérification par le « contrôle de prix » dans SAP des tarifs au moment du traitement de la commande
• Validation avec les enseignes de la cohérence des informations, remises promo pour garantir la fiabilité de la cascade tarifaire dans le système SAP
• Coopération avec les gestionnaires litiges/SSC dans la gestion des litiges prix.
8) Reporting : Suivi des quantités promo livrées vs les quantités réservées par les Sales ; Suivi d'activité vs le taux de service
Vos compétences
BAC+ 3/4/5 en Service Clients, Supply Chain, Logistique
Outil informatique : connaissance de SAP et du Pack Office.
Langue : Anglais et Français
Savoir-faire :
Analyse du taux de litiges et mise en place de solutions correctives
Identifier et signaler les anomalies dans les commandes, factures…
Renseigner les clients et faire état des éventuels manquements (retard de livraison…)
Gérer les réclamations au téléphone
Gérer les priorités
Travailler en interface avec différents services internes et externes
Mise en place de Tableaux de bord sur les principaux indicateurs : taux de service/ niveaux de stocks
Aptitude à négocier les pénalités avec les clients
Savoir être : Proactif et force de proposition ; Bon relationnel ; Orientation client ; Sens de l'organisation ; Rigueur ; Réactivité ; Résistant à la pression client ; Esprit analytique

Date : dès que possible
Contrat : CDI
Statut : Cadre
JOB ID: 21018659
Contract & Job type: Full Time, Regular
Please do not use this email address for sending your application or CV. To apply, please click on the "Apply Now" button below. Applications sent via e-mail will not be accepted.