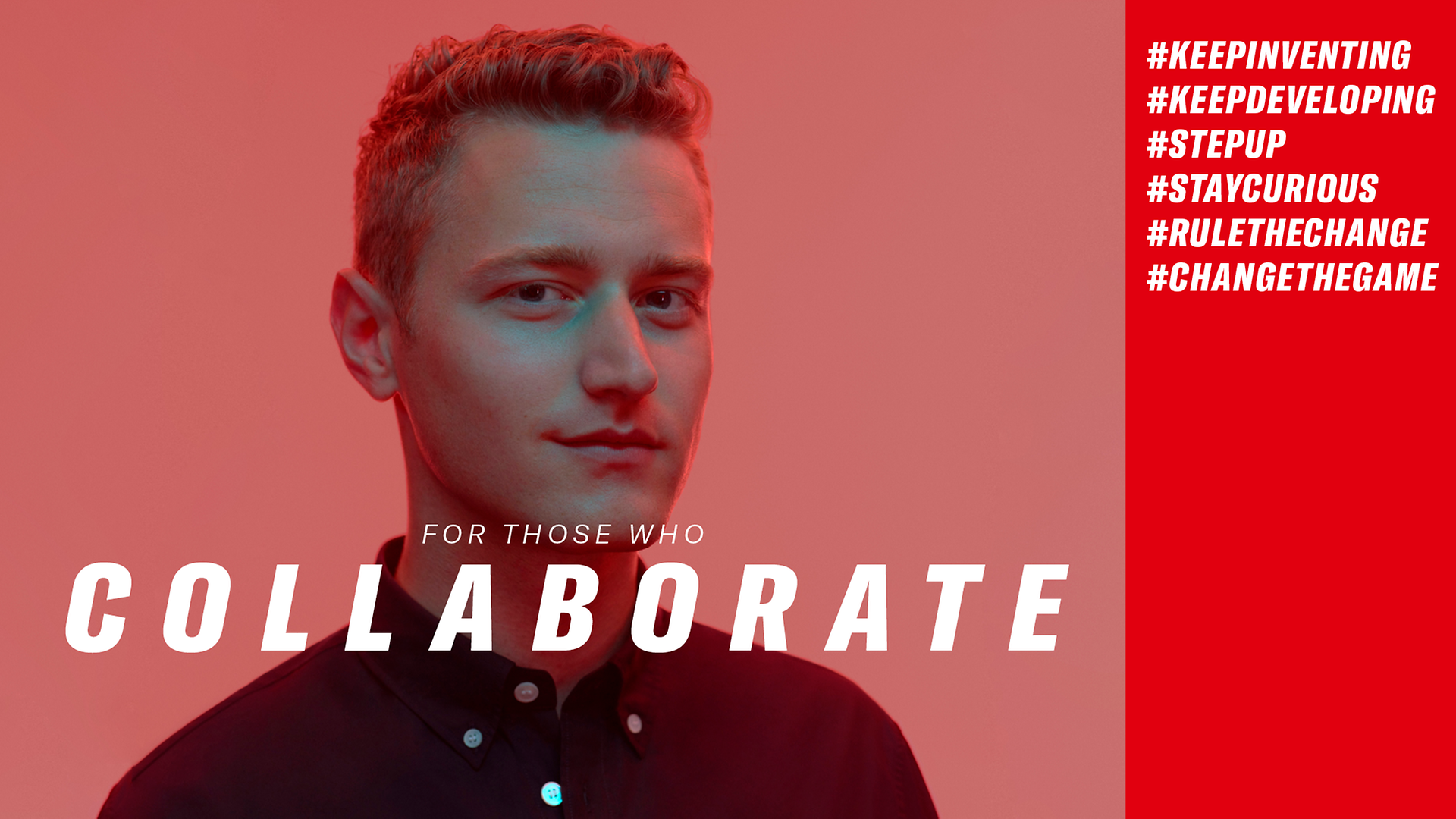 France, Boulogne Billancourt, Corporate Communications
Junior Corporate Communication Manager - France M/F
Henkel s'intéresse à ceux qui se dépassent ! En faites-vous partie ?
Chez Henkel, vous pouvez faire la différence et modeler votre carrière ! Vous êtes autonome rapidement et gérez vos propres projets dès le départ. Nos marques et technologies, uniques au monde, offrent de nombreuses opportunités pour participer à des expériences hors du commun, en accord avec vos valeurs. Vous avez l'esprit entrepreneurial et vous réinventez en permanence les schémas traditionnels ? Saisissez votre chance et rejoignez-nous pour construire ensemble le monde de demain !
Votre rôle
I/ Rôle de la Communication Corporate du groupe Henkel en France
La communication corporate (CC) façonne, protège et développe la marque Corporate et la réputation de l'entreprise Henkel auprès des parties prenantes en France  (médias, leaders d'opinion, organisations et institutions publiques et privées, associations professionnelles, ONG…) et du grand public, afin de développer le dialogue et des relations de confiance avec les publics et renforcer l'action du Groupe.  
Elle intervient en tant que conseil stratégique et expert communication auprès des dirigeants de l'entreprise.
En interne, elle vise particulièrement à développer l'engagement des équipes, en accord avec la stratégie du groupe, ainsi qu'à favoriser la transversalité au sein de l'entreprise, notamment dans le cadre de la coordination de programmes RSE.
Elle conçoit et réalise des programmes de communication, en s'appuyant sur un portefeuille large de programmes et de supports de communication internes et externes (partenariats, événements, médias sociaux, sites internet, intranet, publications, publicité…).
II/Missions du Junior Corporate Communication Manager
Relations avec les parties prenantes externes et les médias 
Pilotage des relations avec les médias sur les dimensions corporate de l'entreprise (stratégie, résultats, initiatives transverses, etc.), préparation et adaptation les communiqués et événements médias.
Développement des partenariats et opérations spécifiques (préparation et gestions des prises de paroles externes – conférences, événements etc.- de l'entreprise, partenariats, groupes de travail RSE…)
Représentation de Henkel auprès de différents publics cibles en France, participation aux travaux d'associations professionnelles.
Communications sensibles
Dans le cadre la stratégie de l'entreprise et pour développer la réputation de Henkel, développement de messages essentiels aux échanges avec les parties prenantes externes (éléments de langage, questions-réponses, communiqués etc.).
Pilotage de thèmes sensibles par des communications claires, opportunes et ordonnées en toute situation qui nécessitent des réponses rapides, cohérentes et unifiées aux publics internes et externes, en étroite collaboration avec l'équipe mondiale de Henkel et les cellules de crise locales.
Conseil auprès de différentes équipes Henkel en lien avec les activités corporate.
Corporate Branding et canaux de communication externes
Gestion en France de la marque d'entreprise Henkel et de ses attributs constitutifs (logo, identité visuelle, chartes graphiques…).
Animation des différents canaux de communication externe, notamment le site internet de l'entreprise, les médias sociaux corporate (fil Twitter, suivi des porte-parole corporate sur Linkedin…), les publications, vidéos et campagnes corporate.
Vos compétences
Master 2 en communication, affaires publiques ou dans une discipline connexe.
Première expérience (idéalement 2 à 3 ans en communication corporate), acquise de préférence dans des départements Communication d'entreprises de dimension internationale.
Très bonne culture générale et intérêt pour l'environnement médiatique et les évolutions sociétales en France, associés à de fortes capacités d'écoute, d'analyse et de synthèse.
Ouverture d'esprit et volonté de contribuer à une démarche RSE structurante.
Compétences rédactionnelles reconnues. Affinité avec les médias numériques et sociaux.
Créatif, sachant faire preuve d'initiative, de rigueur et d'organisation, il/elle pilote des projets avec des intervenants multiples, en étant attentif/ve à la dimension qualitative et à la gestion d'informations sensibles, avec une forte volonté d'apporter de la valeur ajoutée.
Excellent esprit d'équipe et polyvalence. Volonté d'apporter sa contribution et son soutien aux différents projets de communication de l'équipe, tant externe qu'interne.
Langue maternelle française, parfaite maîtrise de l'anglais (écrit, oral).
Contrat : CDI
Statut : Cadre
Lieu : Boulogne Billancourt, des déplacements sont à prévoir sur les différents sites du Groupe
Date : dès que possible
JOB ID: 21020636
Contract & Job type: Full Time, Regular
Please do not use this email address for sending your application or CV. To apply, please click on the "Apply Now" button below. Applications sent via e-mail will not be accepted.