Entrepreneurial Transformation
Fundamental shifts in our world make a new way of thinking and doing business unquestionable for a successful future. Companies have to build their offerings around consumer need state. The new winners embrace partnership and innovation.
Our transformational journey has three horizons to drive digital maturity of our organization, to become more effective and efficient and to leverage our network.
Horizon 1: Optimization

Henkel wants to become more customer-focused, more innovative, agile and digital to generate sustainable profitable growth through 2020 and beyond. Accelerating digitalization will help us successfully grow our business, strengthen the relationships with our customers & consumers, optimize our processes and transform the entire company. By 2020, we will implement a range of initiatives to drive our digital business, leverage Industry 4.0 and eTransform the organization.

Horizon 2: Incremental Innovation

Henkel X was established with the ambition to create direct impact to all business units of Henkel. It is a platform to accelerate Henkel's entrepreneurial transformation. Entrepreneurial transformation is about creating and fostering a culture of "the new", which provides partnerships in a connected ecosystem throughout the whole value chain, promotes communication and collaboration and encourages innovation, building new businesses, products, and services in a collaborative environment. We want to apply an entrepreneurial, hyper-connected and agile approach. 

Horizon 3: Moonshots

A culture of new: a semi-autonomous, knowledge sharing and diverse system that produces moonshots. A moonshot, in a technology context, is an ambitious, exploratory and ground-breaking project undertaken without any expectation of near-term profitability or benefit and also, perhaps, without a full investigation of potential risks and benefits. Google calls this "sci-fi sounding technologies that aim to make the world a radically better place." Together with internal experts and external partners, new digital services and products will be developed – to be a catalyst of industrial change, to drive innovation and disruptive business models and associated activities.
Driving Innovation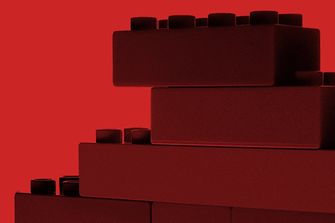 Build 
Build
Bottom up
Disruptive
Large quantities of ideas
Braking schemes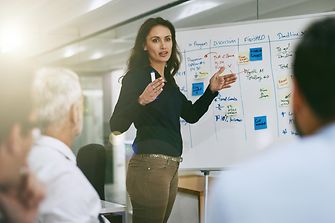 Learn 
Learn
Beta forever
Data driven
Re-act, re-use, re-develop
Done is better than perfect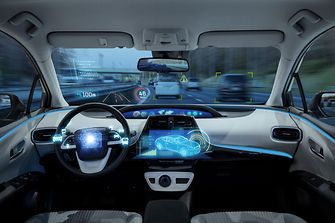 Measure 
Measure
Trial & error
Many small investments
Attention to overall process not only final results
Monitoring and learning from mistakes