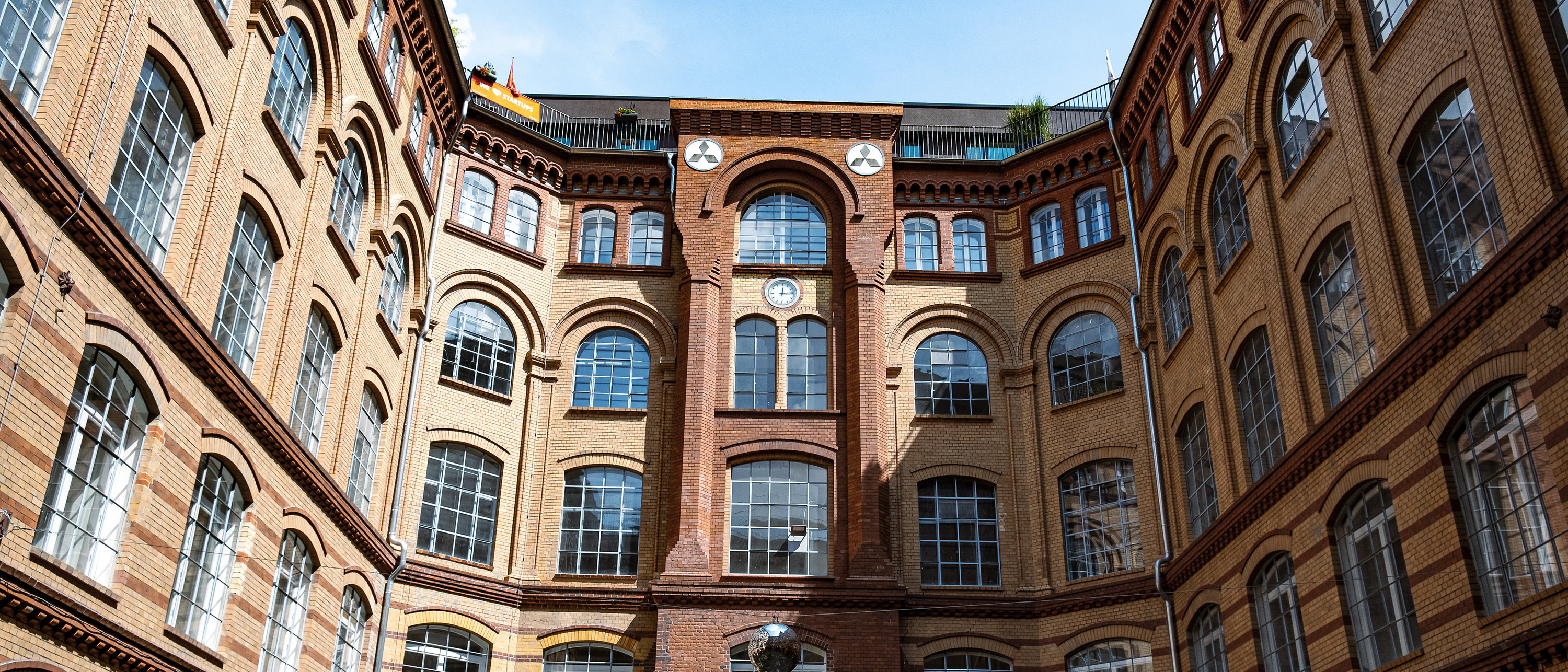 THE NEW HOME OF DIGITAL THINKERS AND MAKERS
Henkel dx
BERLIN Hub
The Henkel dx BERLIN Hub is our new tech nerve center in Berlin. Here, in one of Europe´s biggest tech capitals, we have a clear task to accomplish – to further drive the digital transformation in our company while creating value for our customers & clients, and ultimately for Henkel. 

By bringing together Berlin's thriving tech ecosystem and Henkel's digital experts, we will accelerate our journey towards the next: the next in engaging with and servicing consumers & customers, the next in technologies, and the next in products and business models that will become our business of tomorrow. From Berlin, we will give impulses that enable us to transform our industries, extend our businesses and have a lasting impact. As the first of three digital innovation hubs planned by Henkel worldwide, its role is to create leading technology solutions, boost innovative business models, and ignite a digital mindset and spirit. To pay into these three ambitious targets, we are setting up five dedicated areas of expertise:

CREATE LEADING TECHNOLOGY SOLUTIONS
Digital Commerce Team to design the best customer and consumer journey of the future with the focus on eCommerce, direct-to-consumer (D2C), and marketplace solutions.
Our inhouse Digital Factory unites leading capabilities in User Experience (UX), software development, DevOps, Internet of Things (IoT), data science and advanced analytics. 
BOOST INNOVATIVE BUSINESS MODELS
Digital Garage to curate insights on trends and incubate innovative digital business models by providing a space for collaboration between Henkel experts as well as start-ups, tech giants and a dedicated mentor network.
Henkel dx Ventures to interact with the start-up ecosystem and execute "moonshot" ideas while investing into promising young companies in Berlin and all over the globe.
IGNITE A DIGITAL MINDSET AND SPIRIT
The House of Open Innovation & Digital Experience Center will foster exchange on digital innovations during events and networking sessions. Next to it, an Academy for Henkel leadership and innovators will be established.
ACCELERATING OUR JOURNEY TOWARDS
CREATING THE NEXT
"I'm excited to create beautiful solutions for users that also make sense from a business point of view."
Laura Müller
Head of UI/UX
"We built the Henkel dx BERLIN Hub in Berlin to supercharge our business with digital innovations, new business models and leading technology solutions to create ultimate customer and consumer value. "
Michael Nilles
CDIO