Everybody dreams of clean, naturally beautiful hair – and humans have tried almost everything to get it. Ancient civilizations used herbs and natural oils. In the 17th and 18th century, wigs gained popularity as a low-maintenance alternative to hair. Then blocks of soap made from animal fat became common in the 19th century, even though these hard-to-rinse products actually damaged hair.
Around 100 years ago, the first shampoo products revolutionized hair care. Since then, innovations have kept pace with the latest fashions and trends.
Shampoos and different hair treatments are now supporting the global focus on sustainability. They are helping consumers to reduce their environmental footprint, while also making life better for people worldwide. That's what many consumers dream of today. And modern hair care products are making that dream come true.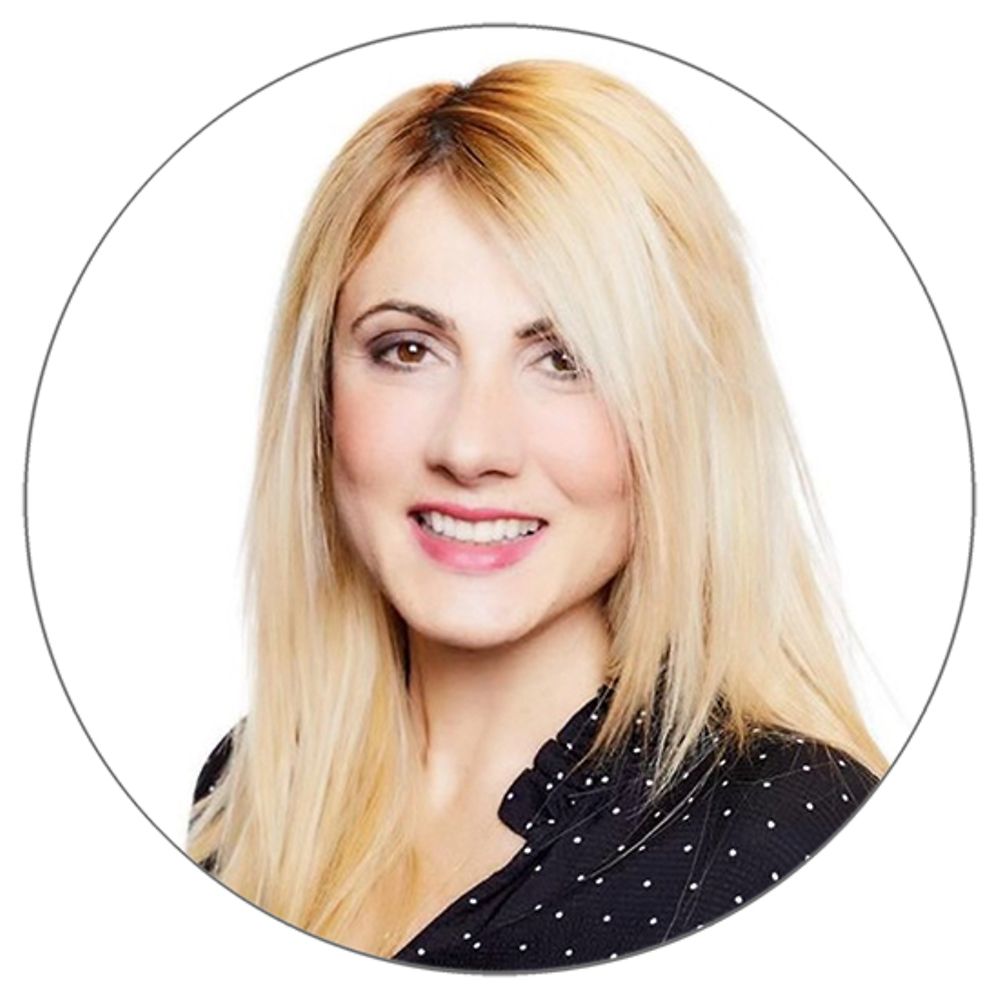 Our hair care products combine great performance with a strong commitment to sustainability – to improve the livelihoods of people and do our do our bit for the planet.
Vildan Önpeker-Cerci, Corporate Vice President Body/Skin/Oral Care, Nature Brands and Sustainability at Henkel Beauty Care
The roots of sustainable hair care
People have always wanted clean, naturally beautiful hair. For thousands of years, humans tried expensive oils and coarse soaps that damaged hair. In 1903, Hans Schwarzkopf offered a groundbreaking alternative by introducing the world's first water-soluble shampoo. Ever since that historic moment, hair care products have evolved to reflect changing expectations about how products should be made, how they should perform, and how they should impact the environment and society.
In 1949, tubes of cream shampoo replaced powder products and helped to establish the mass market for shampoo. During the flower-power revolution in the 60s, products like Schauma's "7 Herbs Shampoo" marked a switch to natural ingredients and offered consumers a deeper connection to the planet.
Green is the new black
How Henkel is tapping into the organic and natural beauty market
Tapping into the power of nature
This trend for natural hair care continued. Consumers wanted to know more about how ingredients affected people and the environment. By 2011, 80 percent of ingredients in our shampoos and soaps were biodegradable, while still achieving great performance. Products based on up to 99 percent ingredients of natural origin were widely available by 2019, including our Nature Box and N.A.E. brands.
A smaller footprint from root to tip
The last 30 years has also seen a growing focus on CO2 emissions that are generated when heating up water to wash hair. Dry shampoos and leave-in conditioners help consumers to reduce their CO2 footprint, while offering the same beautiful results. Bars of solid shampoo from Nature Box also cut emissions during transport because they are lighter and more compact.
Hair care with a conscience
Today, many consumers want products that reflect their ethical and environmental beliefs. Schwarzkopf, for example, empowers women and girls to build a successful future through its Million Chances initiative. Henkel also works with the social enterprise Plastic Bank to lift people out of poverty while removing and recycling plastic waste from the environment. In this way, modern brands help consumers to create a connection between caring for the planet, caring for people and caring for their hair.
Explore the history of hair care and learn how shampoo became more sustainable
1903
Schwarzkopf – a pioneer in hair care
The first powder shampoo that can be dissolved in water – "Shampoo with the black silhouette" – offers an alternative that is easier to use and cheaper than the expensive oils and coarse soaps that had been used up to then.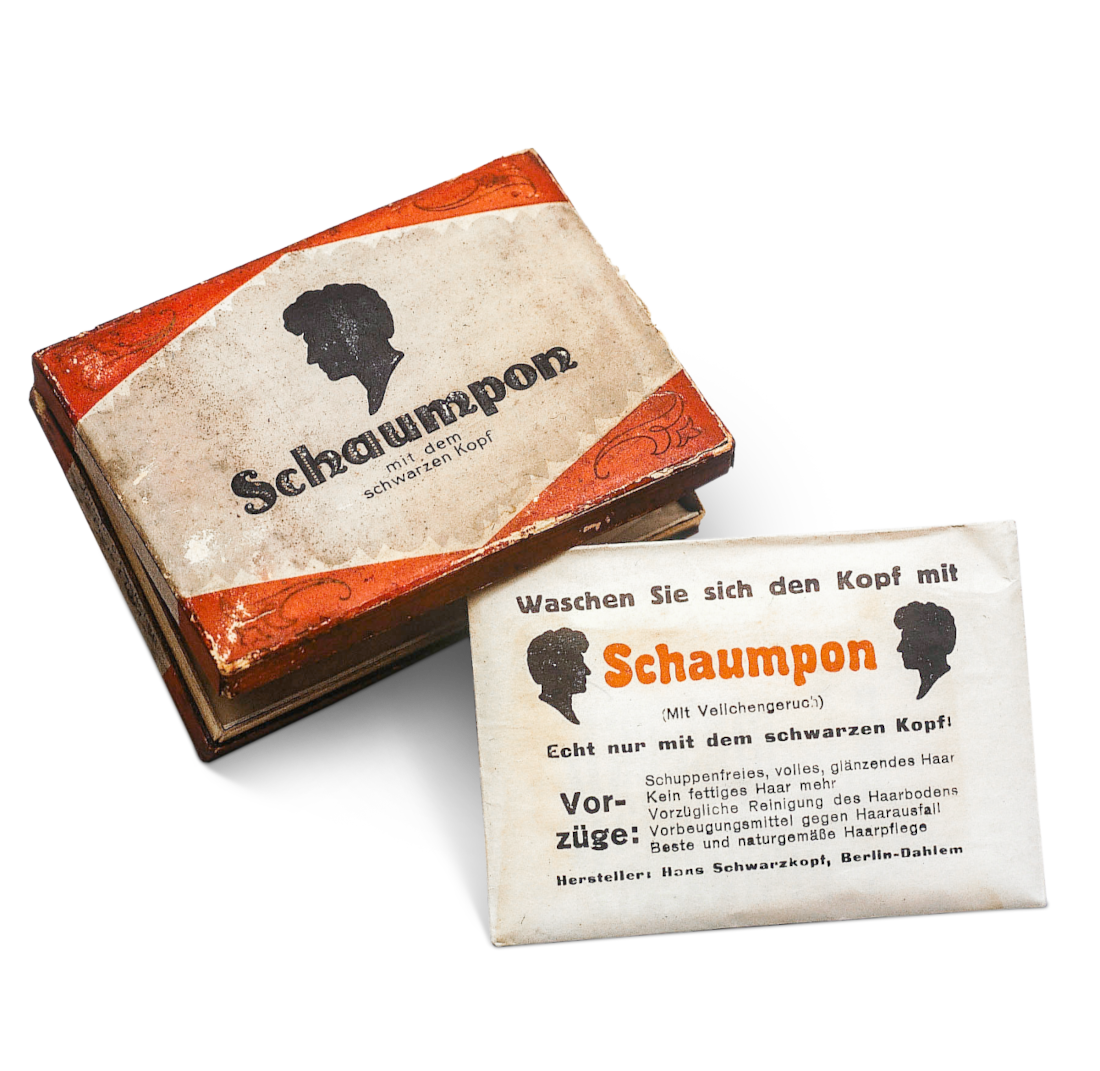 1933
World's first alkali-free shampoo
Onalkali, the world's first alkali-free shampoo, is now regarded as the prototype of all modern shampoos.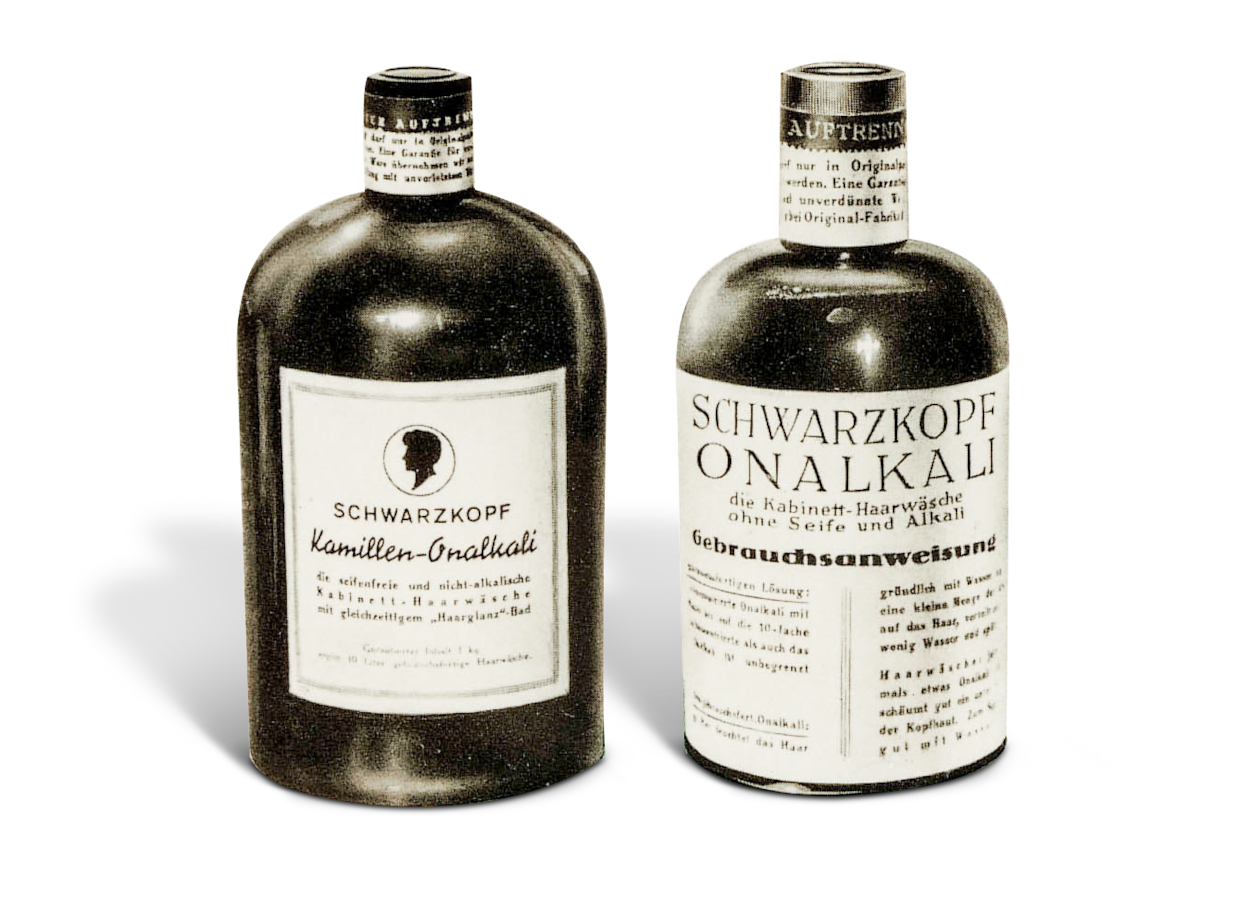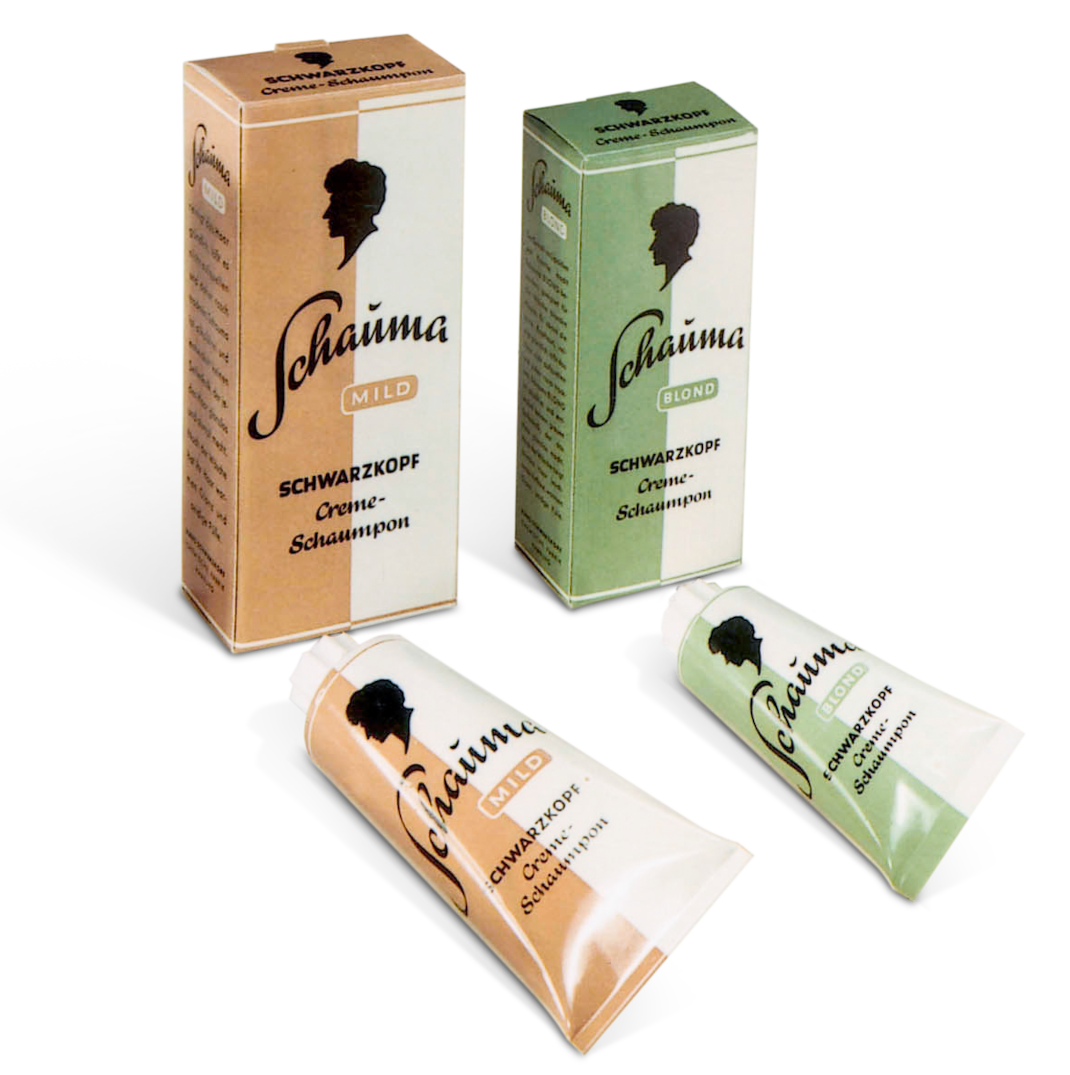 1949
Powder shampoo is replaced by the first cream shampoo in tube form – a revolutionary product innovation that establishes the mass market for shampoo in Germany.
1962
Schauma develops shampoos with natural ingredients, such as the "7 Herbs Shampoo."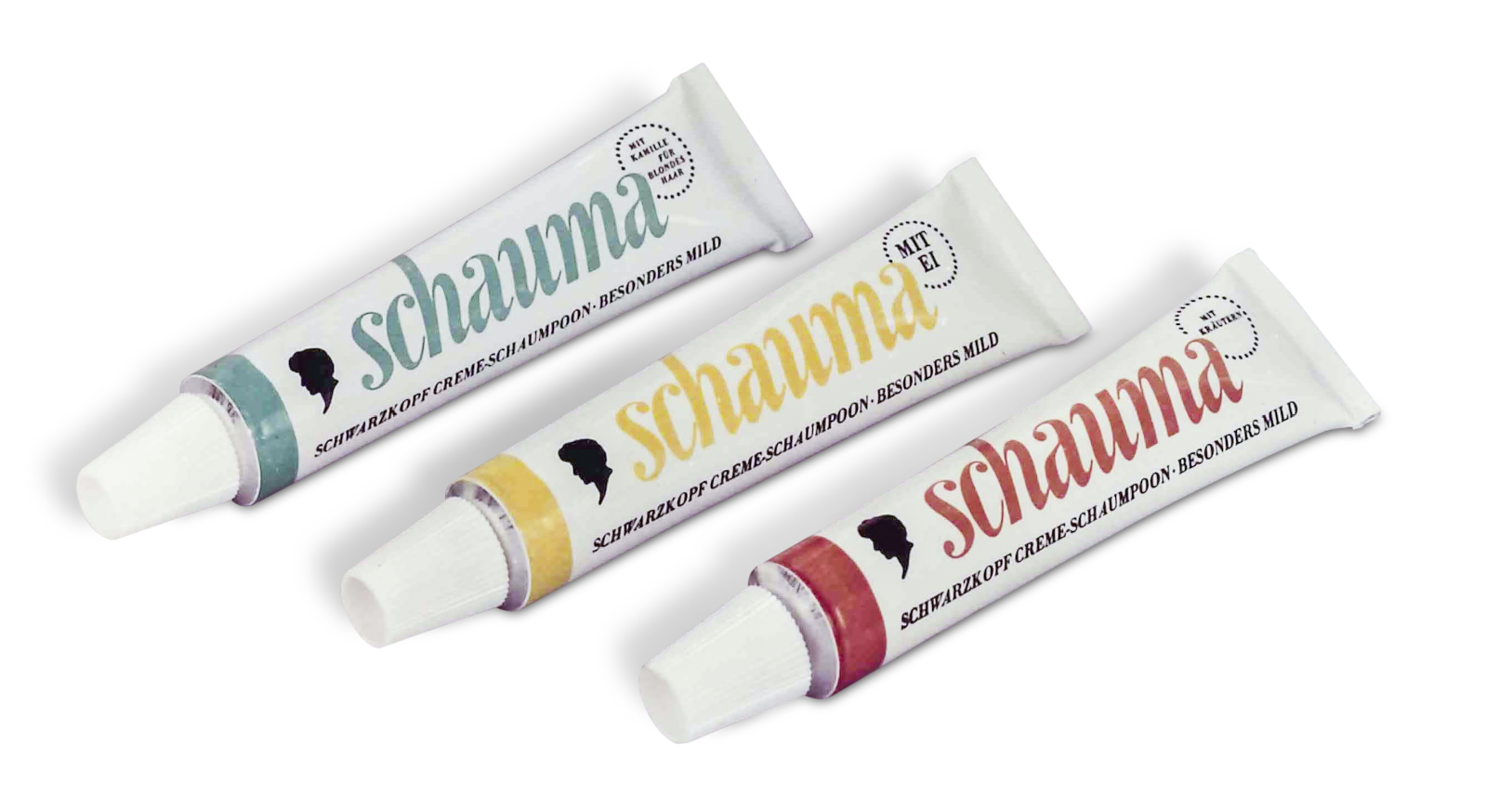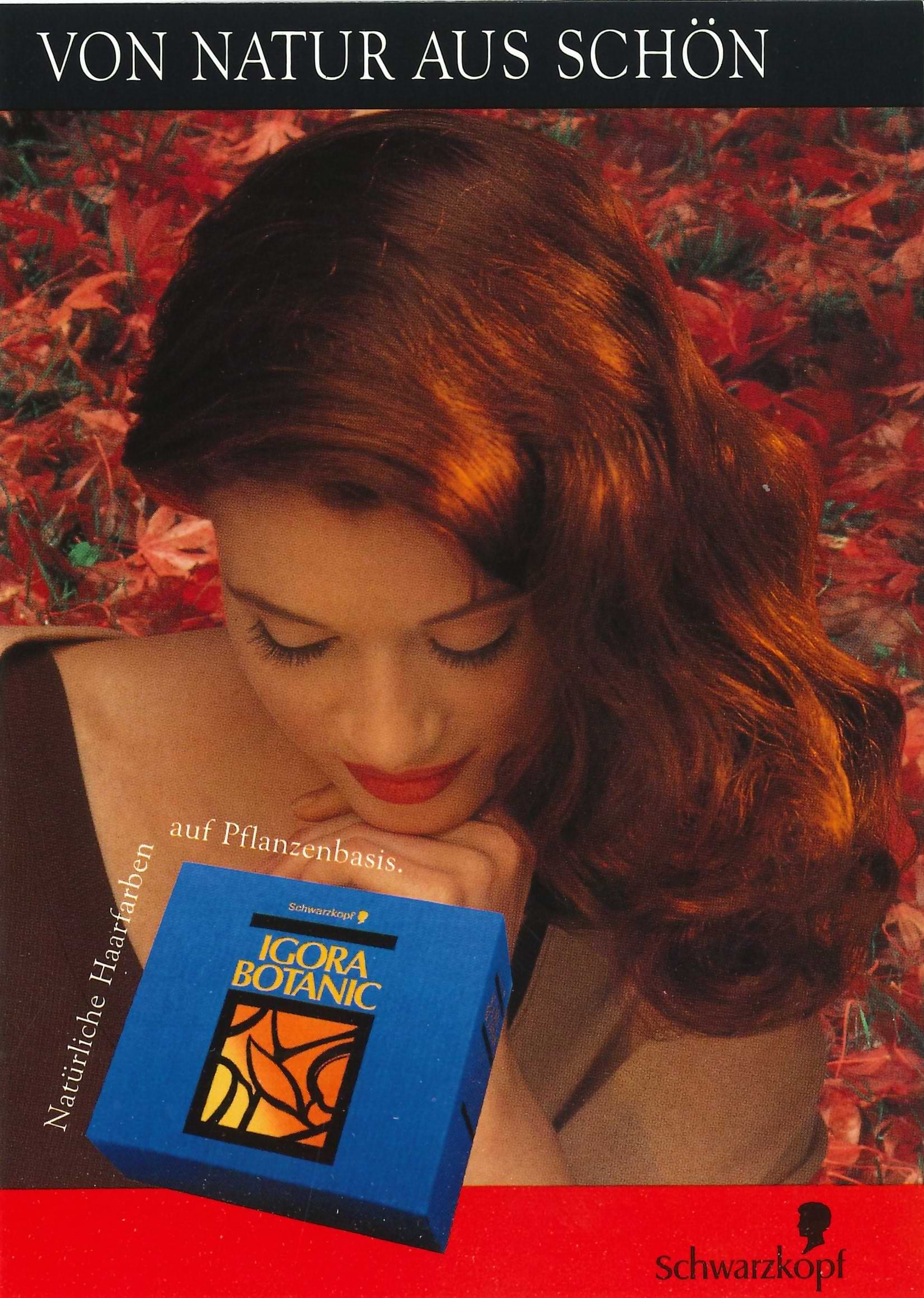 1991
Schwarzkopf Professional launches the plant-based coloration Igora Botanic, thus meeting the trend towards natural products.
1996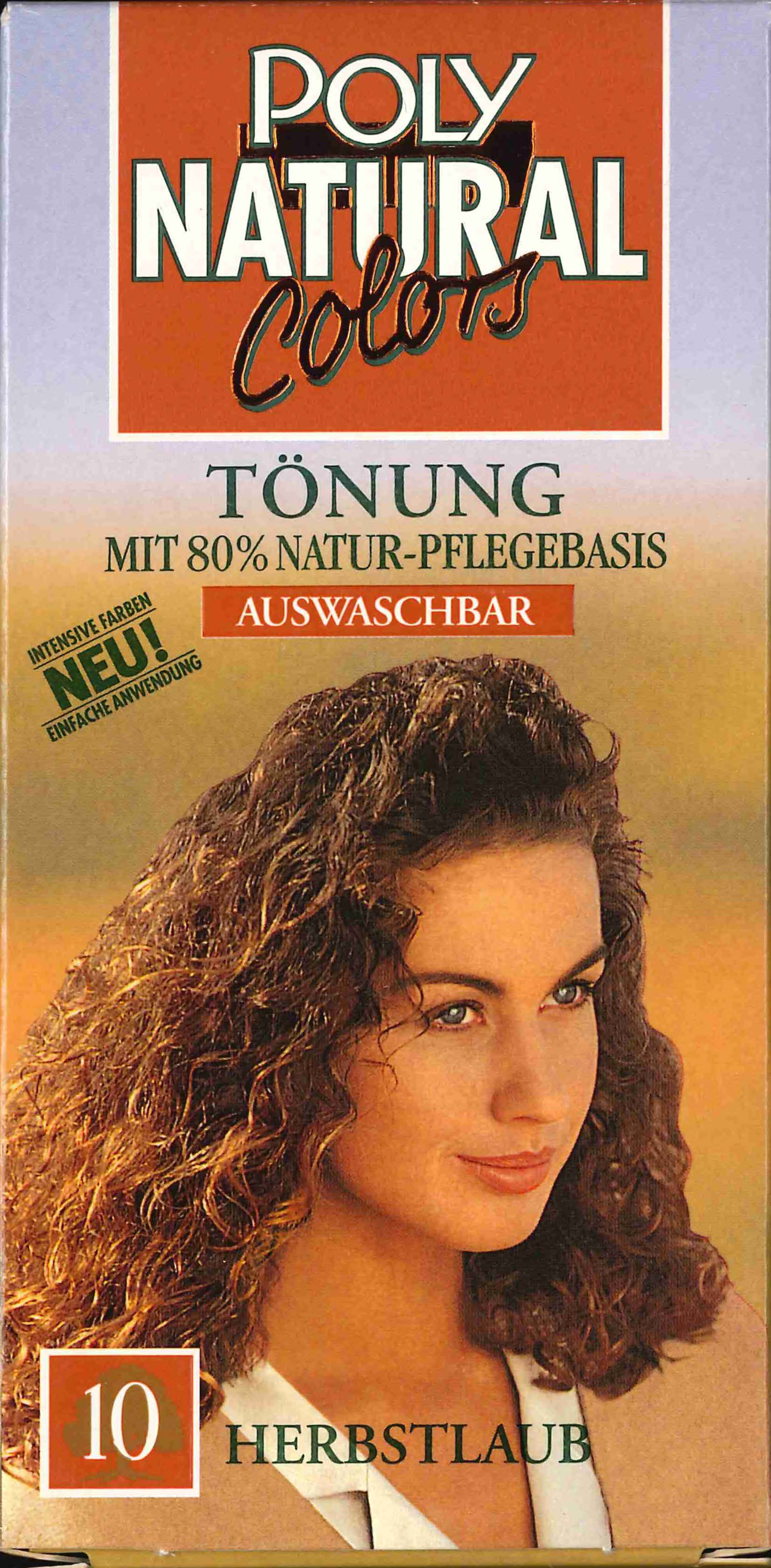 Launch of Poly Natural Colors, an innovation based on 80% natural care ingredients and 20% high-quality cosmetic agents.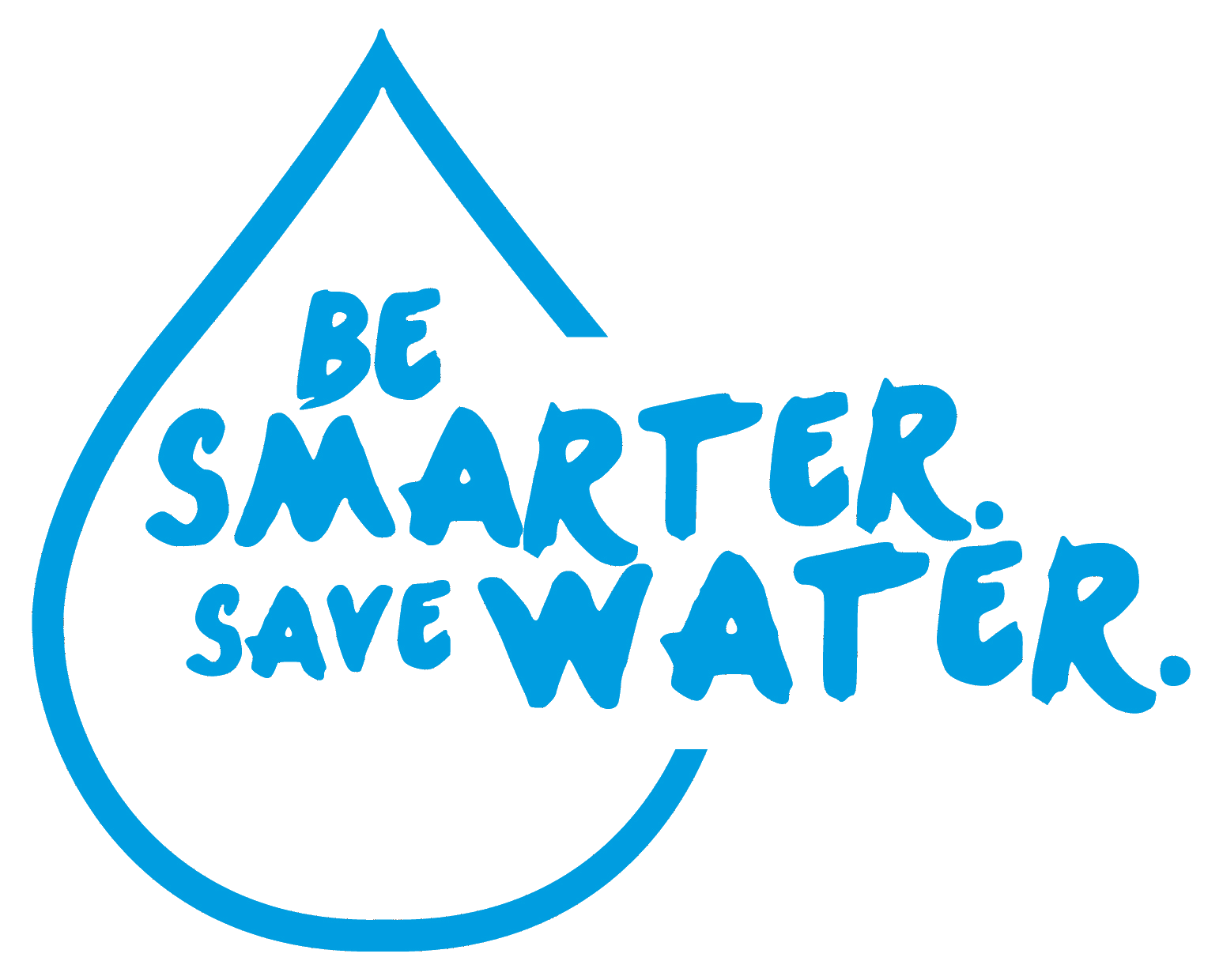 2016
Raising consumer awareness for water consumption
Beauty Care launched the "Be smarter." initiative. Information on the product packaging, as well as an informative website and additional measures at the point of sale, explain how consumers can contribute to conserving resources.
2018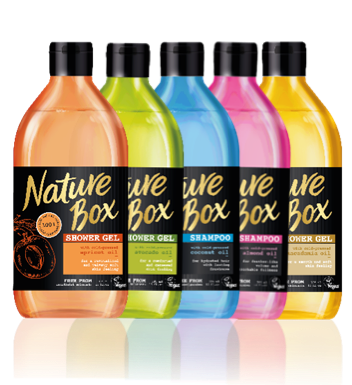 Launch of body and hair care brand Nature Box
Nature Box contains, among other ingredients, cold-pressed oils from fruit seeds or stones and nuts. The oils used in Nature Box products are vegan and free from silicones, artificial colors, sulfates and parabens.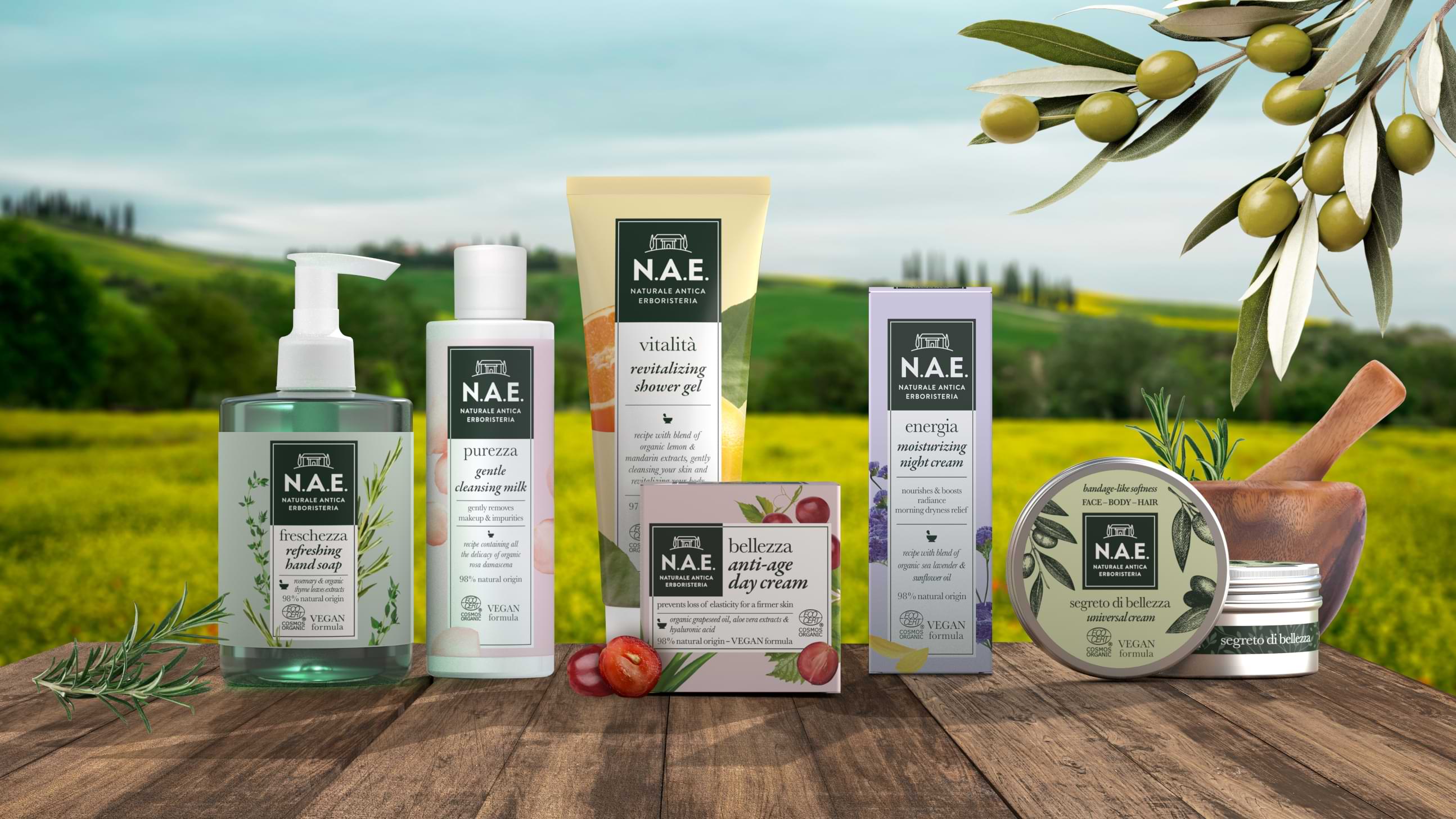 2019
New organic certified cosmetics brand N.A.E.
The certified natural cosmetics brand N.A.E., launched in 2019, has its origin in Italian herbalism. A minimum of 97 percent of the ingredients in skin and body care products are of natural origin. The formulas are also vegan.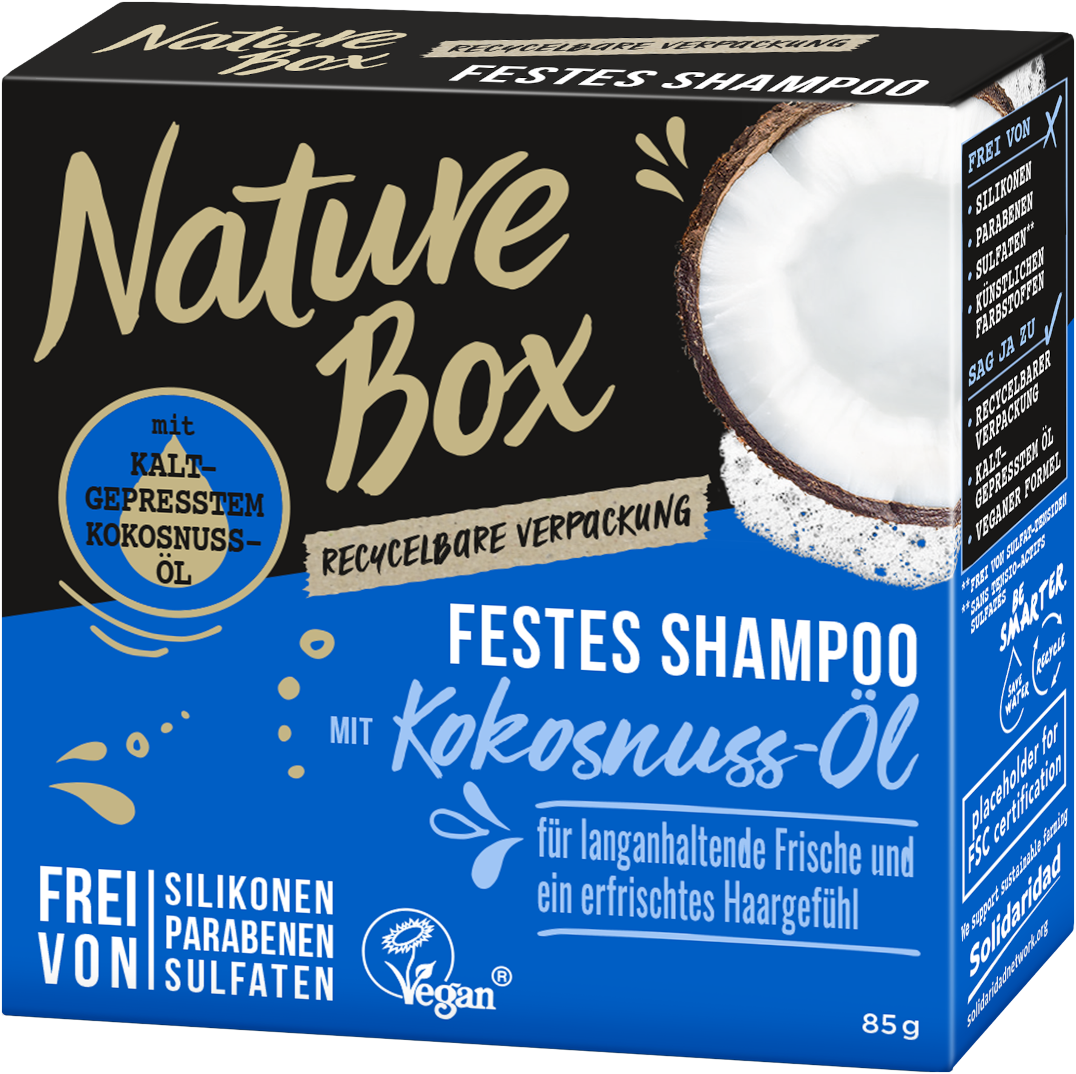 2019
Launch of first solid shampoo bar under Nature Box
Due to its concentrated formula, the Nature Box solid shampoo is as economical as two liquid shampoos and has a lower weight and volume. This results in lower CO2 emissions during transport.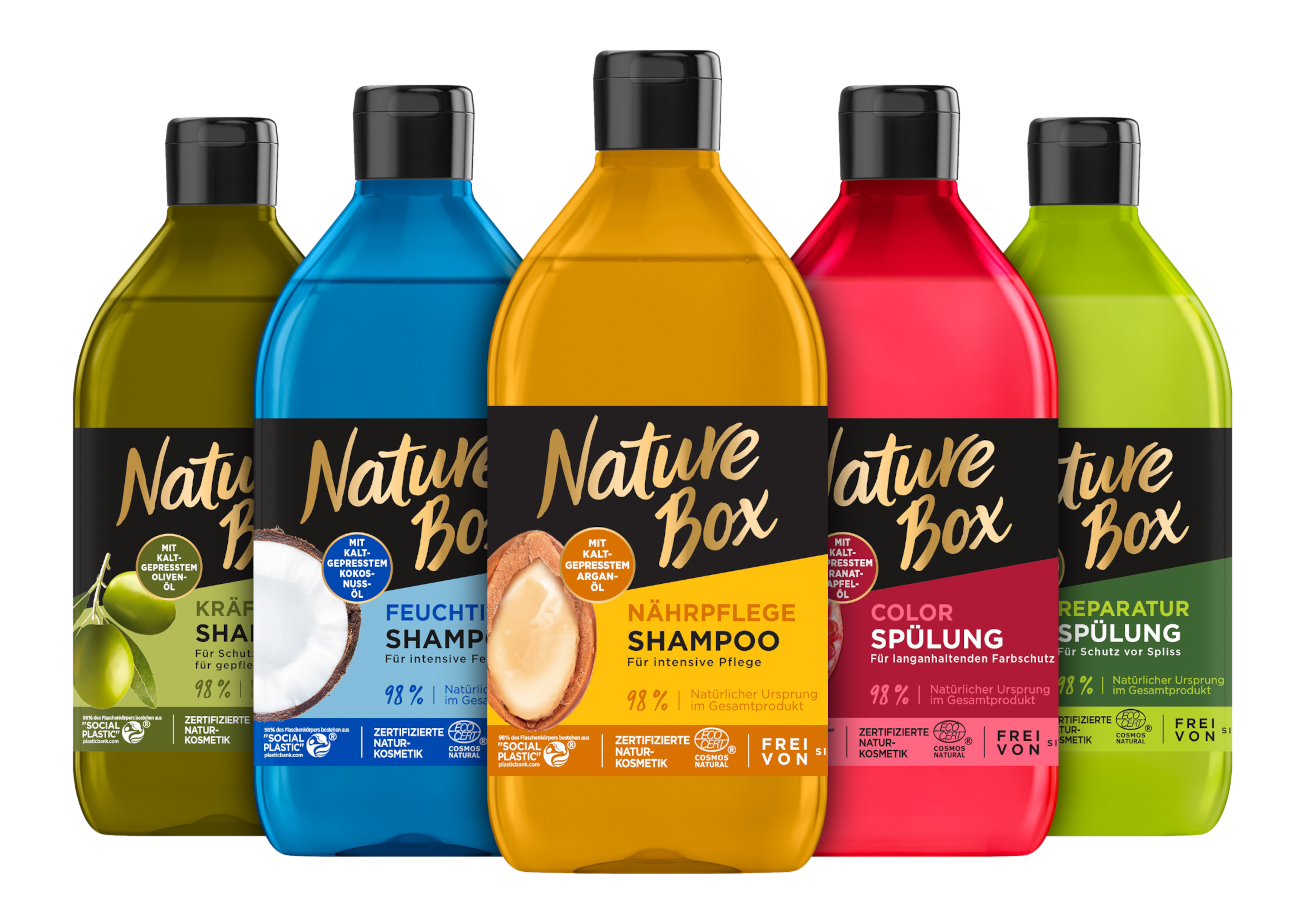 2020
Cooperation with Plastic Bank
Since 2020, all Nature Box bottle bodies are made of 98 percent Social Plastic® – plastic which is collected from the beach and countryside.