Humans started wearing clothes around 200,000 years ago – and that's also when we started doing laundry. From animal furs or wool garments through to artificial fibers like nylon, everything we wear needs to be kept clean. For a long time, that involved a lot of very hard work.
During the 19th century, detergents became widely available in Europe. However, doing laundry was still a physically demanding and time-consuming process. Clothes had to be boiled and scrubbed by hand, which damaged the fabric and harmed people's skin.
Today's modern detergents and washing machines make laundry faster, gentler and safer. On top of this, they're helping to cut the environmental impact of washing clothes – by empowering consumers to wash at lower temperatures and use less energy.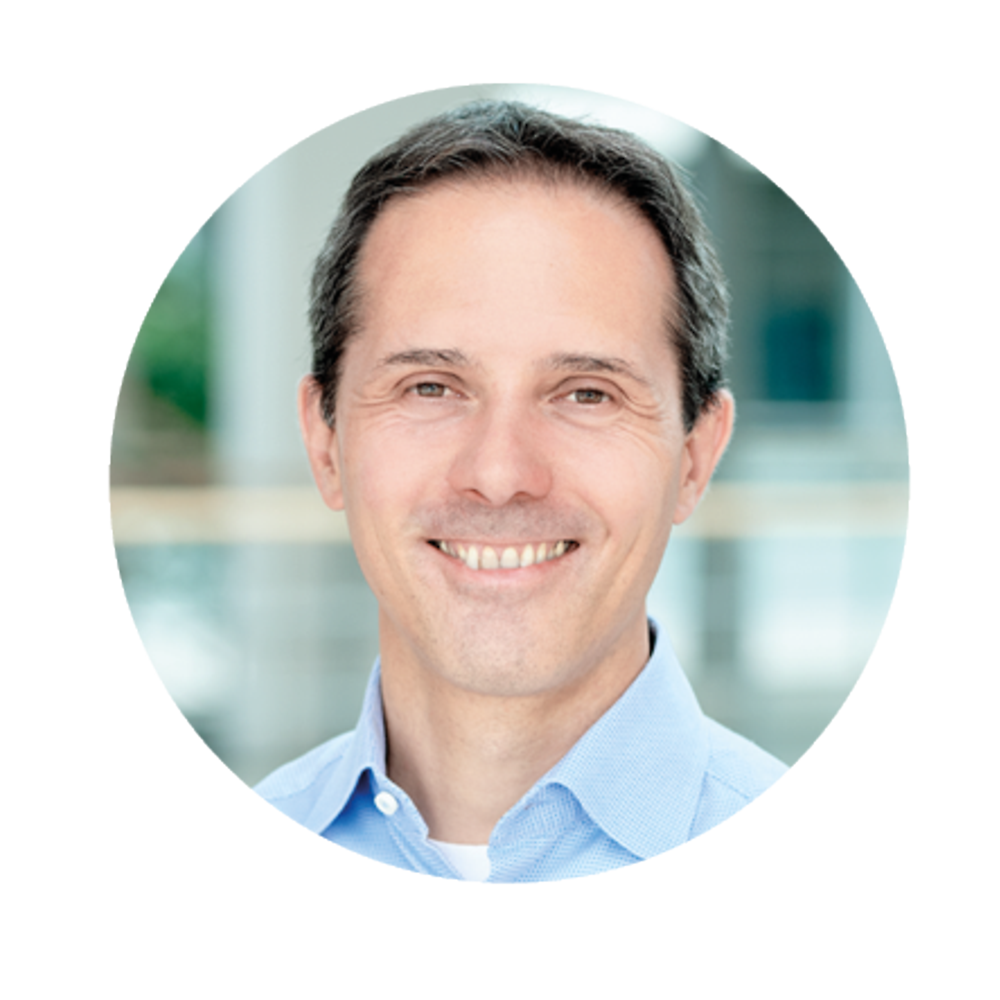 We've been making laundry easier, safer and more efficient for many generations – and we're still innovating to promote a circular economy and help consumers explore new ways of washing!
Mattia De Dominicis, Head of Research & Development Laundry & Home Care at Henkel
Persil – an innovation story
Laundry is still a chore – but it's easier and more efficient than ever. For thousands of years, people had to scrub their clothes by hand. This changed in 1907, when Persil created the world's first self-acting laundry detergent. By finding a way to add a bleaching agent into the formula, it removed the need to expose clothes to sunlight. This gave washers more time and energy to devote to other areas of life, while the product also protected people's skin and clothes.
In the next few decades, laundry pioneers started focusing on the environmental impact of washing clothes. Phosphates in detergents, for example, were linked to excessive growth of algae and reduced levels of oxygen in lakes and rivers. In 1986, Persil introduced a phosphate-free detergent formula that empowered consumers to wash with a cleaner conscience.
The trend for eco-conscious laundry kept gathering pace, and detergent makers responded by looking far beyond the product itself. Packaging became a big focus, with lighter bottles for Persil's liquid products launched in the early 90s to make them easier and more fuel-efficient to transport. The first Persil detergent packaging made from 100-percent recycled plastic hit the supermarket shelves in 1993.
Innovative icon Persil
Driving innovations through cutting-edge R&D


At around the same time, demand increased for laundry innovations that could save resources, cut emissions and help to tackle climate change. In 1994, the pre-dosed and more concentrated formula of Persil Megaperls enabled consumers to use 65 percent less detergent per wash. Throughout the 2000s, even more concentrated Persil products were developed in powder, gel and pre-dosed liquid capsule formats. Experts also created formulas that get clothes clean at colder temperatures – which reduces emissions related to heating up water. Persil ColdZyme, for example, delivers outstanding results at just 20 degrees Celsius.
Innovators are still exploring ways to revolutionize how people wash clothes. Many products are now available in packaging that is specifically designed to be compatible with recycling systems. On top of this, Persil GreenPower Gel contains 85 percent natural ingredients to reduce the impact of laundry on the world's precious resources. From saving time to saving the planet, laundry has gone through a transformation over thousands of years. And the future looks brighter and cleaner than ever…

Love Nature: the new clean
In addition to the further development of Persil, Henkel has launched many other laundry detergent and household cleaner brands with a strong sustainability focus in recent years. Besides the best possible ingredients, this always includes a sustainable packaging concept.
The new Love Nature brand offers high-performance, plant-based laundry, dishwashing and cleaning products. They carry the EU Ecolabel, most are certified with the ECARF Seal as skin- and allergy-friendly, and contain only hypoallergenic fragrances. All Love Nature formulas are manufactured without ingredients of animal origin. The bottle bodies are made of 100 percent recycled plastic and can in turn be fully recycled.
Explore the history of Persil and learn how washing became more sustainable
1907
The world's first self-acting laundry detergent
Persil is the world's first self-acting laundry detergent. It makes life easier by doing away with scrubbing the laundry, a strenuous task also damaging the fabric.
1986
Persil phosphate-free is launched. We began conducting environmental quality controls for our products as early as 1959.
1992
Eco-light packages are introduced. Responsible packaging development has been part of our resource management ever since the 1950s.
1994
Persil Megapearls: More efficient formula
Persil Megaperls reduces the standard dosing amount by 65 percent per wash cycle in comparison with the traditional powder available at that time.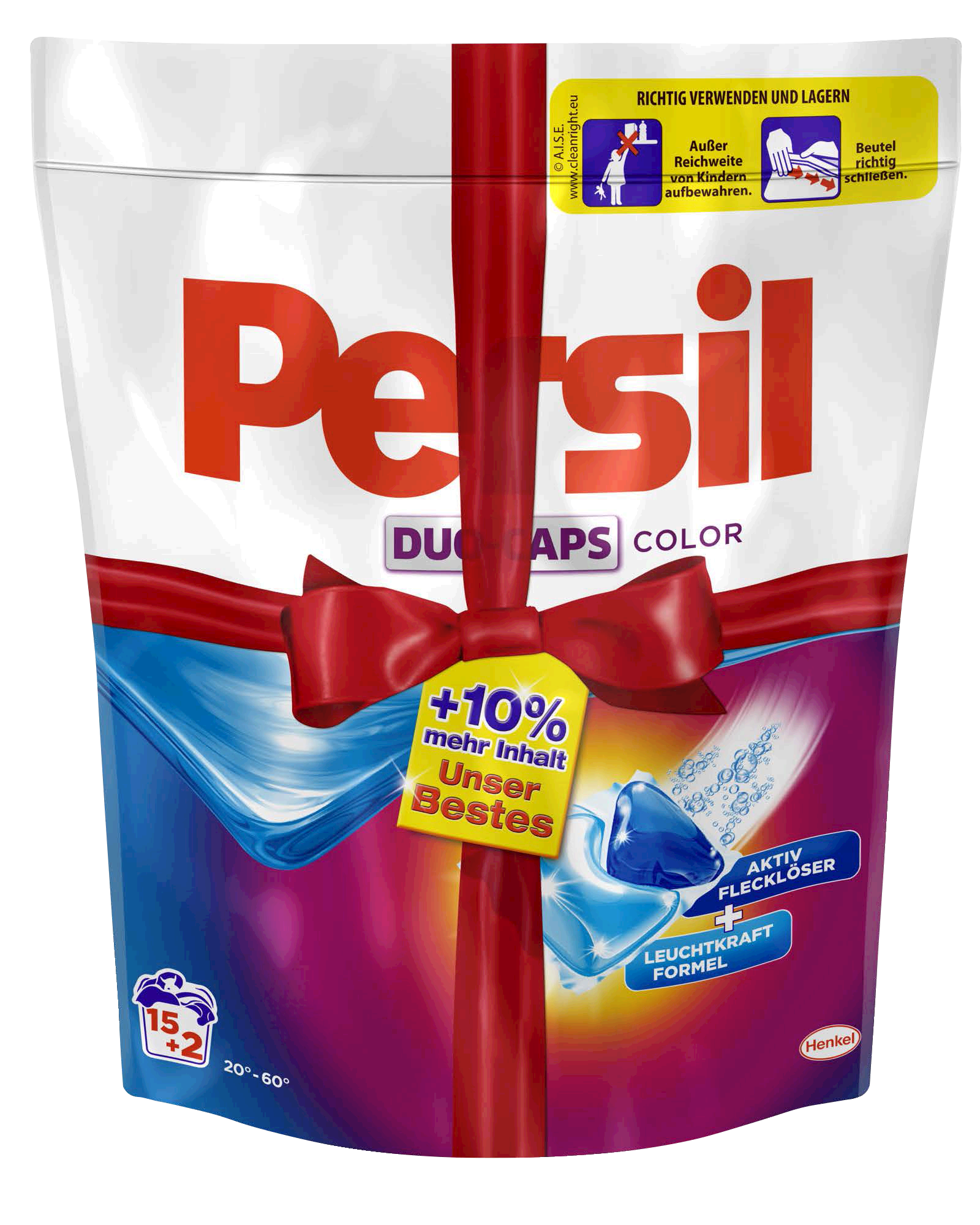 2013
Persil Duo-Caps: Washing at lower temperatures
Persil Duo-Caps are doubleconcentrated in comparison with liquid detergent available at that time. They achieve full washing performance even at low temperatures.
2015
Persil ColdZyme works in cold water and delivers first-class cleaning results at temperatures as low as 20 degrees Celsius.
2018
More concentrated liquid detergents
The new generation of liquid laundry detergents that were introduced in 2018 offer up to 40 percent more stain removal power per drop of detergent. Only 50 ml of detergent are needed instead of 73 ml per load – even at low temperatures.
2019
Innovative 4-chamber system: Persil Discs provide powerful stain removal at low temperatures as low as 20 degrees Celsius and are easy to use.
2020
The formula of Persil Green Power Gel consists of 85 percent natural derived ingredients and is dermatologically tested. Furthermore, this product is certified by "Blauer Engel" (Blue Angel).