Story
The invisible playmaker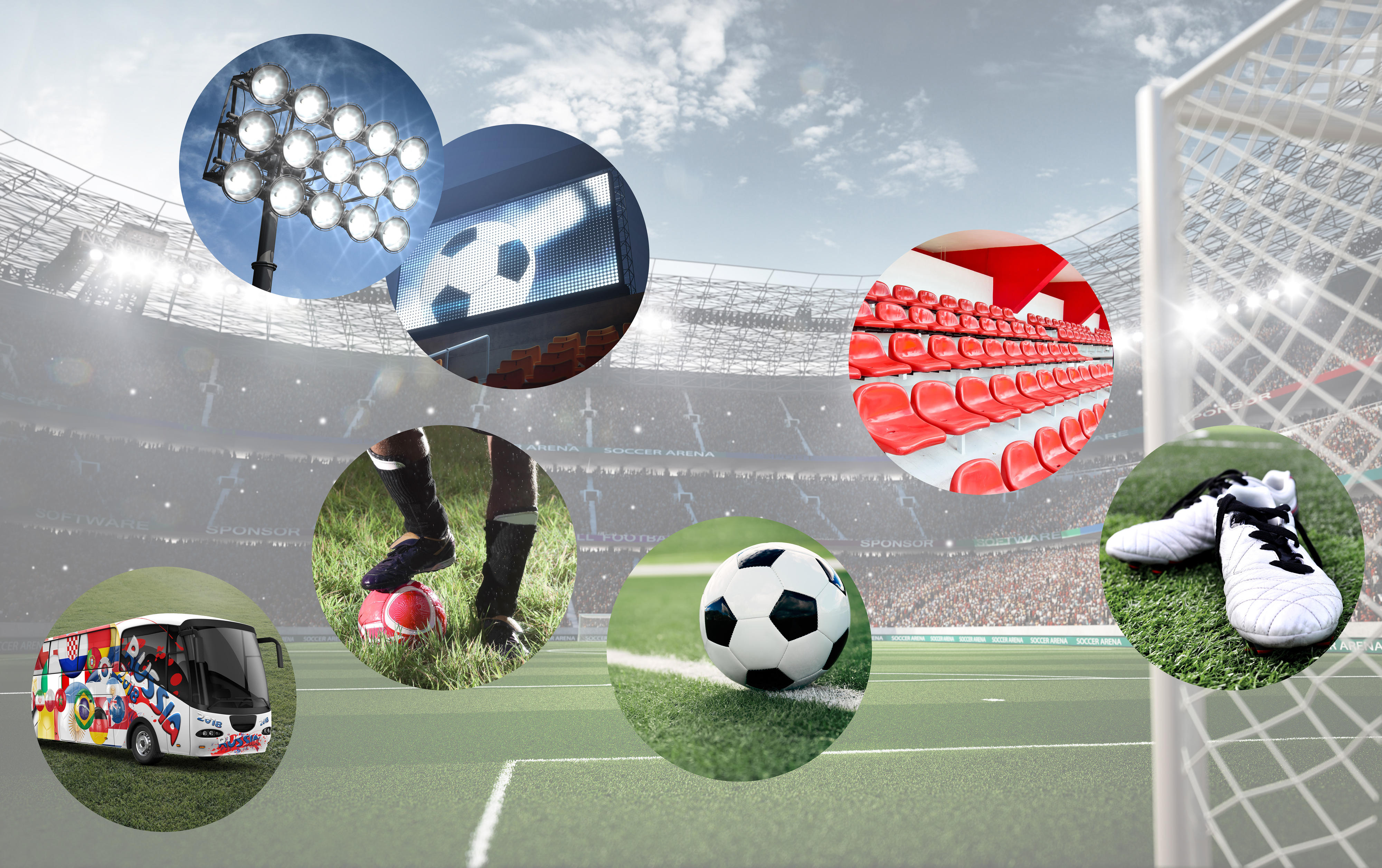 The shin guards
Kicking, blocking, committing fouls – soccer players' shins have to take a lot of hard knocks. Special guards protect their bones and Achilles tendons from injuries like breaks or bruises. Wearing them is mandatory in association soccer. The flexible hard-shell guards need to protect players in a duel and simultaneously be as light, bendy and naturally stable as possible. The padded interior absorbs shocks and provides added comfort. Henkel adhesives join the hard outer shell with the soft cushioning material on the inside, ensuring that these models don't pinch and adapt to the shape of the leg as much as possible.
The soccer stadium
Where would soccer be without the stadium? It is this special setting, filled with thousands of fans, that creates the unparalleled tournament atmosphere. The largest facility in this World Cup is the Luzhniki stadium in Moscow, seating up to 81,000 spectators. A total of seven matches will be played there – including the opening game and the final. In stadiums around the world, construction technology from Henkel is used for things like flooring, walls and ceiling installations.
The lighting and the screens
Floodlit matches are a special occasion for countless fans, even today. When it gets dark outside, this powerful lighting guarantees optimal visibility on the playing field. Nowadays, more and more stadiums are architectural gems that light up on the outside as well – often thanks to modern LEDs. Spectators can follow the score, line-up and current corner stats on giant screens and video cubes, while the sponsors present their brands on animated advertising displays along the sidelines. The need for efficient, ultrathin and lightweight displays is growing, driving innovation in the process. For LED and OLED displays, Henkel offers tailor-made solutions for sealants, electroconductive printable inks and adhesives.
The team bus
To get from their accommodation to the stadium, the teams use their own bus, which is built using various adhesives and sealants. The traditional welding process to join auto parts is increasingly being replaced by adhesive technologies, which substantially reduce the vehicles' weight. In buses, these technologies also allow several hundred kilograms of weight to be saved when they are used to install the window panes. This helps reduce consumption and carbon emissions. Lightweight construction also allows more room for electronic components, battery technology and interfaces. Henkel will thus continue to be an important partner for the automotive industry, including in future growth areas like connected mobility and e-vehicles.