Jan 14, 2021
#AViewFrom Henkel North America: Rocky Hill, CT
Did you know that Henkel North America employs approximately 9,000 employees at nearly 70 sites across the U.S., Canada and Puerto Rico? Collectively, these sites manage three business units: Adhesives Technologies, Beauty Care and Laundry & Home Care.
Our #AViewFrom series will feature select locations, sharing information and facts about our sites across Henkel North America.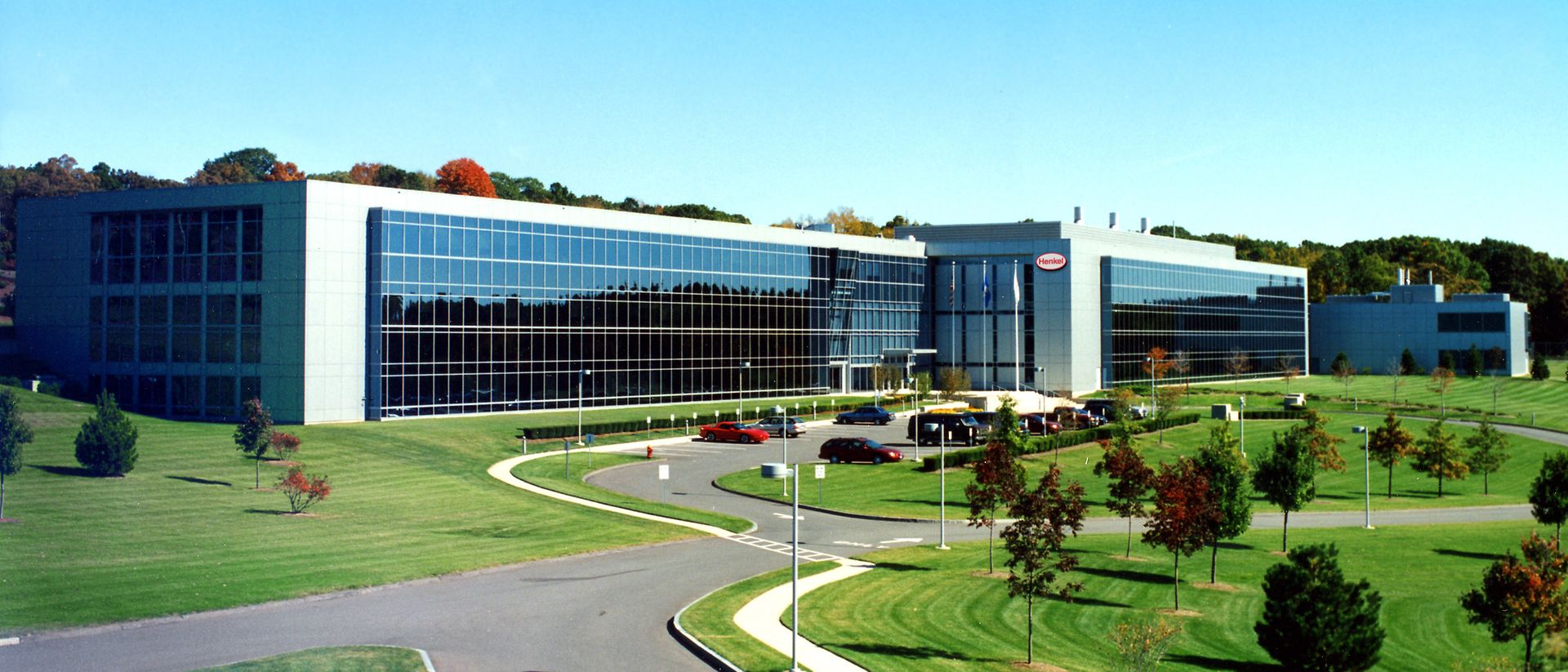 Henkel's Rocky Hill site serves as the North American headquarters and original home of the LOCTITE® adhesives brand. Rocky Hill's 200,000 sq. ft. facility sits on a 57-acre sprawling campus and gathers some of the world's leading materials scientists and numerous other professionals to help bring adhesive innovation to diverse industries such as filtration, handheld electronics, lighting, appliances and vehicle repair, among others.
Built in 1994 by The Loctite Corporation, the Rocky Hill facility was acquired by Henkel with its purchase of LOCTITE in 1997. The site is currently celebrating its 25th year and the successful growth of the LOCTITE brand under Henkel's leadership.
With over 500 employees across various SBUs and functions, Rocky Hill's diverse team is driving innovation and business growth serving hundreds of markets. As the official Henkel North America headquarters, the site is the center of operations for the region and includes many functional personnel to help support the business and overall organization.
Rocky Hill is also the North American headquarters for Henkel's Adhesive General Manufacturing & Maintenance business (ACM). The ACM business works with customers to provide LOCTITE products and services that reduce maintenance costs and help prevent unplanned downtime.
"We are a solutions-oriented team," said Thomas Falz, Corporate Vice President, ACM, North America and Mexico. "We strive to deliver the highest-quality outcome for our customers amid very dynamic conditions with constant new applications and situations."
Rocky Hill's innovation is further enabled through their state-of-the-art R&D labs. "The labs and R&D activities at Henkel are part of an expansive Henkel laboratory footprint," said John Cocco, Corporate Vice President of Product Development, Technical Service and Innovation. "We are developing products here that roll out for application testing across our global network. In addition to development, we are also regularly engaging with customers here to learn more about our product and technologies. This in turn helps them understand materials and accelerate market success."
COMMUNITY SERVICE:
Rocky Hill has a long history of supporting their surrounding community through organizations including the American Cancer Society, Special Olympics, Rocky Hill Volunteer Ambulance, and ImmaCare, which provides mobile outreach and services to help those struggling with housing crisis.